Emails are an effective and cost-efficient way to reach out to your potential or existing customers and provide them with information about your products, services, or business updates. But with the increasing number of emails people receive every day, it is crucial to ensure that your emails are engaging and stand out from the rest.
Here are three quick tips to help you create a successful email marketing campaign: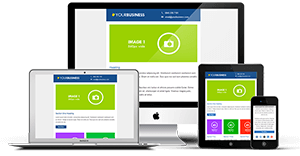 #1)  Keyword Research:
Conduct keyword research to understand what your target audience is searching for and what their needs are. This will help you create a message or set of messages that resonates with them and encourages them to engage with your content.
#2)  Personalized Approach:
Treat your customers like friends and write emails that are conversational and engaging. Use a friendly tone and avoid being overly salesy. This will help build a relationship with your customers and increase their trust in your brand.
#3)  Utilize Auto-Responders:
Auto-responders are a useful tool to automate the process of sending emails to your subscribers. Load your email contacts into the auto-responder and use it to send welcome messages, promotional offers, and other important information to your customers.
Email marketing is a powerful tool to connect with your customers and increase brand awareness, but it requires some expertise to master. If you need assistance, consider reaching out to a specialist.