Search Engine
Optimization
What is it?
Search Engine Optimization (SEO) is the process of affecting the visibility of a website or a web page in a search engine's (ex: Google, Bing, Yahoo) "natural" or un-paid ("organic") search results.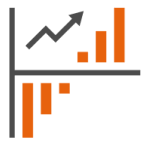 Optimize your Current Website
If you are not getting the results you want with your current website, most likely the code and the current content need some work.  
Optimize Website Code & Content
     Code and content on your site needs to be optimized with title tags and meta descriptions. Meta descriptions need to be specific to what is on each webpage, repeating the same descriptions on multiple pages will not benefit your website. Title tags should also be treated in the same manner. Title tags are like a small Ad for each webpage. They are composed of a few words which best describes the content on that page. There are many aspects which make a website Search Engine Optimization (SEO) friendly, but without good relevant original content your website will carry no value to search engines. The best way to get customers you want is to write your own content. Most of our clients don't have the time to write everything themselves. So, we do provide Social Media, Blog and Content writing services.
Local Search Optimization
Making sure that Google and other search engines see your business as a local business helps your website come up in search results. The use of schema code and the proper setup of your business map accounts will help tremendously.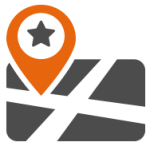 Let's Optimize, Our SEO Process!