Attract more local customers to your Sarasota business with higher local search rankings.
Navigating the world of SEO can be overwhelming, but local SEO in Sarasota presents a unique opportunity to stand out among competitors. By focusing on ranking well in your area, you can effectively reach potential customers searching for your services.
For instance, if you run an Interior Design Firm in Sarasota, FL, there's no need to invest heavily in nationwide visibility. Your goal is to rank on the first page for searches such as "Interior Designers in Sarasota."
Achieve higher rankings and increased visibility without breaking the bank. Implement effective local SEO strategies and optimization techniques to enhance your Sarasota business's online presence."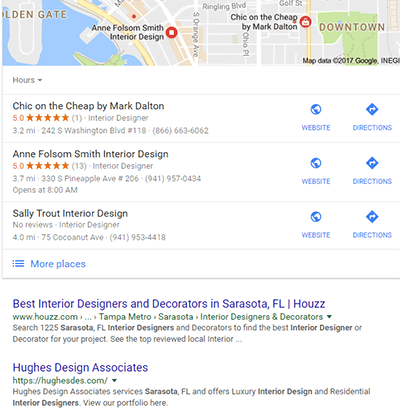 Focus on High-Quality Content for Improved SEO
While technical elements like SEO, responsive design, and meta tags are important, they can only take you so far.
To truly improve your search rankings, it's essential to have engaging and relevant content on your website. Consider incorporating visual elements such as images and videos into your blog posts or articles. Websites with multimedia elements tend to rank higher and have lower bounce rates.
Make sure your website also loads quickly, as slow load times can negatively impact your SEO and drive away potential customers.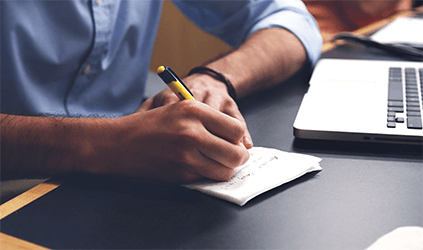 Build Strong Citations and References for Better Local SEO
Citations and references serve as online mentions of your business name, address, phone number, or website. These can come from various sources including your Google Business Page, directory listings on sites like Whitepages.com, Yellowpages.com, Bing Local, Yahoo, Yelp, and others. Blog posts or news articles mentioning your business can also contribute to your citations. The more high-quality citations your business has, the better your local search results will be.
Remember to keep your business information accurate and up-to-date in all citations. Inconsistent or incorrect contact information can hurt your rankings and undermine the trust Google has in your business. Make sure to update any changes to your address or links promptly.
Maximize Your Local SEO with Online Reviews
Online reviews can significantly impact your local SEO and help boost your rankings. Requesting reviews from satisfied customers takes just a few clicks and can make all the difference. Consumers often base their purchasing decisions on reviews they read about products or services, and may even be willing to travel farther for a business with positive reviews. Encourage your customers to share their experiences and harness the power of online reviews to improve your local SEO.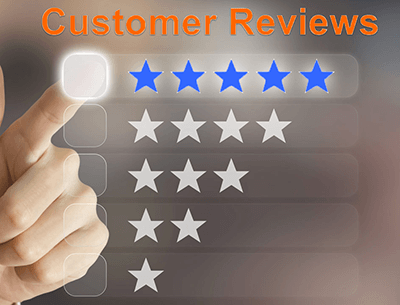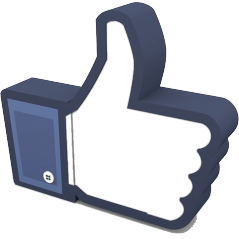 Leverage the Power of Social Media for Improved Local SEO
Social media plays a significant role in local SEO. Google takes social signals into account when ranking websites, including measures of social media activity such as likes, votes, and shares. To maximize the benefits of social media for your local business, make sure you have profiles on major social networking sites, publish high-quality content, and encourage engagement from your followers.
If you prefer to outsource your Local SEO efforts, reach out to Sky Walker Marketing. We have extensive experience in this field and are ready to help you achieve your goals.
Additional Tip: Share your review link to gather more reviews and strengthen your online presence.
https://g.page/SocialMediaMarketingSRQ/review?rc"